Reset Spiritual Retreat
25. November @ 14:00

-

30. November @ 10:00
Journey with Dee Littlewood to Rediscover your own sacred essence and experience the connection to your inner truth at Alam Sari, Ubud
---
A Journey of Inner Growth to Self Connection & Essence
This Bali Reset Spiritual Retreat has been created to provide a safe and supportive space for your inner growth and transformation. Dive deep into your internal wisdom, rediscover your strength and the connection to your highest self.
You will have the opportunity to experience your journey on the magical island of Bali, which will include a traditional Balinese Blessing, Daily Yoga Classes, Meditation & Visualisation, Personal and Group Coaching & Emotional Support, local spiritual excursions and Rejuvenating Massages, (to name a few)
This is a sacred space for you to discover your path of truth and essence, a deeper connection with self, a quiet reflection to transformation.
---
WHAT YOU'LL RECEIVE
The island of Bali is a centre for spiritual discovery, transformation, and healing. Like coming home, the island will welcome you with its warmth and tenderness. Creating a sacred space for connection and transformation.
Set in the beautiful location of Ubud, where spirituality permeates every aspect of life, This unique retreat in Bali explores your Inner Wisdom and Insightfulness, and the opportunity to awaken to your infinite possibilities, create deep inner connection and a time to pause and reflect on your own personal journey.



5 nights accommodation at Alam Sari in a Single or Double room




Breakfast, Lunch & Dinner Daily




Airport Pick Up and Drop Off (available on retreat days only)




Balinese Blessing Ceremony, Local Spiritual Excursions, Massages and spa treatments incl.




Daily Iyengar Yoga sessions, Meditation and visualisation, silent reflective journalling




Personal & Group Coaching and Emotional Support Sessions



BLESSING CEREMONY WITH BALINESE PRIESTESS
Prepare yourself for a truly transformative journey with a traditional Balinese blessing ceremony at the start of your retreat.
Create a sacred space to experience the positive power of wellbeing to be fully expressed in your mind, body and spirit.
SACRED HEALING SPRINGS CLEANSING CEREMONY
This authentic Water Temple Purification Ceremony uses holy spring water to cleanse the spirit.
You will visit the renowned Tirta Empul water temple at Tampak Siring, where you will immerse yourself into its sacred waters, a tradition that has been used for centuries as spiritual cleansing rituals.
You will then complete the purification through prayer and a blessing with the high priest in the sacred inner temple.
ABOUT ALAM SARI
Alam Sari, in Indonesian means natural essence. It is here that you can experience the life of Bali through its people and the natural tropical beauty. Set in the cool, green hills north of Ubud, wake to the sight of Mount Agung, Bali's sacred mountain, and the magnificent views that the hilltop setting provides.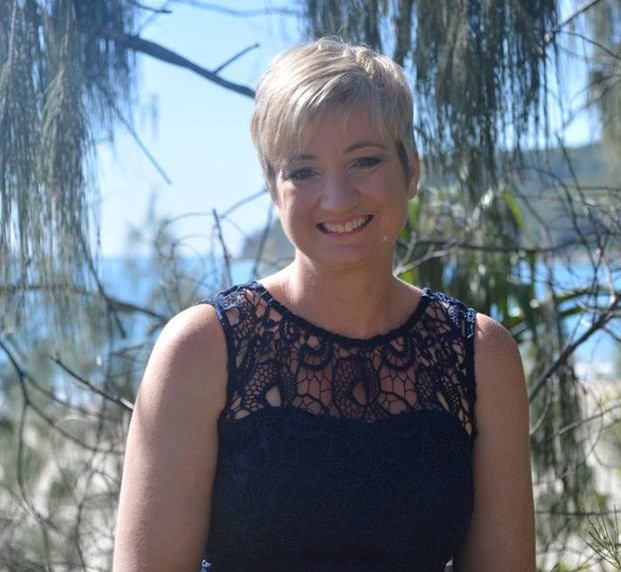 About Dee Littlewood
Hi, I am DEE, a spiritual teacher, and the lead facilitator of this work, a coach, an author and the founder of INFINITY EVENTS.
I have spent nearly 20 years on a quest of self-discovery and with an innate knowing in my heart and an insatiable appetite for knowledge and understanding, I began following the guidance of my heart, which brought me from Ireland, to Australia over 10 years ago.
Initially feeling very disillusioned with the life I had been dealt, questioning the family I had been born into as I felt so different, filled with responsibility, and having to make decisions from an early age. I felt I had no identity, and life just felt very confusing.
It was on my 25th Birthday, (feeling twice as old at that time), that I had a profound experience that lead to my connecting with my innate wisdom and to my heart. I have since spent many years using science and spirituality to learn, connect, and gain a full understanding of life, but more importantly, of Humanity.
​Combining the years of spiritual and scientific knowing and learning, and previous businesses, I have created, (although I know everything comes through me, not from me),Infinity Events, and a suite of programs that literally reset the lives of all those who attend.


R
ETREAT DATES
MONDAY 25th – SATURDAY 30TH NOVEMBER 2019
EARLY BIRD (BOOKED AND PAID BY 30/9/19)
$2997
6 MONTHS PAYMENT PLAN
$697 p/m
DON'T MISS OUT ON THIS INCREDIBLE OPPORTUNITY
This retreat is limited to a maximum of 12 particpants with only one held per year.
Related Events