Self Rejuvenation Journey to a New Beginning, Bali – February 2020
5. February @ 00:00

-

14. February @ 00:00
A perfect journey to improve your life, heal yourself and your past, to reconnect so you may live fuller and have an happier life.
Remember all roads Start and End with You.
Join me in my 3rd SPIRITUAL JOURNEY to Bali, held in the lush heartlands of outer Ubud in February 2020 from the 5th to the 14th. Let us be your guide for a transformational journey using ritual and intent as we journey through grounded timeless spiritual practices.
The benefits of spiritual healing: Emotional Stress relief – Free yourself of Pass Life Regression – Balancing your Body System – Improve your physical being -Balance your system Emotional- Reducing Pain – Reducing Muscle Stiffness – Improve you Spiritual well being – Water Purification – Natural Holistic Healing – Breathing exercise and Meditation – Connecting with your spirituality, physical, emotional and mental well-being
The Package include: *1- All transports from airport to Ubud Hotel, to Healing sessions *2- Daily Breakfast and lunch *3- 10 days/ 9 nights accommodation at one of the spiritual Ubud Garden Guest House close to The Monkey Forest in the heart of Ubud an heavenly like place *4-Healing sessions: consisting of Consultation/Healing – Water purification- Breathing exercise – Healing Massage – Mindfulness Meditation guided practice and explanation – Making of the ritual offerings. *5- Self Love workshop a key formula to grow and live day-to-day life in wholeness and light. *6- Watsu healing Sessions *7-Group consultation and talk about spirituality and learning the art of letting go *8- Cuisine for Life – Healthy Balinese cooking workshop for the soul *9- We will visit the Sacred Monkey Forest Sanctuary, Spiritual temples, The tea and coffee factory plantation, local Balinese art market and the Batik processing factory among others places.
Throughout that journey you will benefit for and learn about:
Watsu Healing- Imagine the struggle with life slipping away, replaced with the caress of warm waves, soothing silence, hypnotic breath, dance-like movement and deep gratitude. This is Watsu healing.The benefits are deep relaxation for body and mind, release of muscular tension and stiffness, stress reduction and increased body awareness.
Cranio Sacral Therapy- A form of alternative therapy focused primarily on the concept of primary respiration and regulating the flow of cerebrospinal fluidity using therapeutic gentle touch. Cranio sacral therapy treats a wide variety of illness and diseases such as Physical and emotional trauma, stress and energetic blockages, facilitate movement, emotional, spiritual healing.
Chakra Balancing – Each Chakra is expressed on the physical body in one of the endocrine gland that regulates physical and emotional processes in the body. Working with the chakra will influence body shapes, glandular processes, chronic physical ailments, thoughts and behavior.
Crystal Healing – Crystal has a unique internal structure, which causes it to resonate at a certain frequency. Crystal therapy is a gentle non-invasive form of alternative healing that works holistically to harmonize the mind, body, emotions and spirit, helping to increase our feeling of well-being, neutralize negativity, lift depression and to help us to become integrated, whole beings.
Psychic surgery – A type of non-surgery performed by a non medical healer (psychic), a bare hands surgeon to removes disease or dead tissues, energy blockages, calcium deposit and other matters that not should be there. This is done without inflicting any pain, coming out without leaving any visible mark or scars.
Self/life statement -The Declaration/proclamations that you made from yourselves, for yourselves about your life purpose, achievement and self-commitment so you can change your life in a simple flip of a switch
Mirroring -The way of getting to know who you are and how you see yourself and how do you want everything to be alike, yet embracing your deepest fears to allow acceptance to exist.
PRICING
EARLY BIRD PRICING $1,500.00 PER PARTICIPANT GOOD UNTIL December 15th 2019 includes all service charges & taxes.
US$250 DEPOSIT is required to hold your spot. DEPOSIT IS NON-REFUNDABLE.
The remaining payments of US$1,250.00 can be made in 4 installments and need to be received no later by December 29th, 2019
NO MORE BOOKINGS After December 29th.
SPACE IS LIMITED!!!
Note: Pricing DO NOT INCLUDE Airfare, Alcohol and Diner, or drinks outside of what is included in the package.
•SELF REJUVENATION JOURNEY reserves the right to cancel or reschedule a Journey date for any reason. In these cases, a full refund or Journey credit will be issued to paid participants, whichever is preferred.
**** Feel free to message me or call/ text me via WhatsApp at +1 917.631.6515 or email: [email protected] in order to discuss your room situation or any questions that you have about the Journey *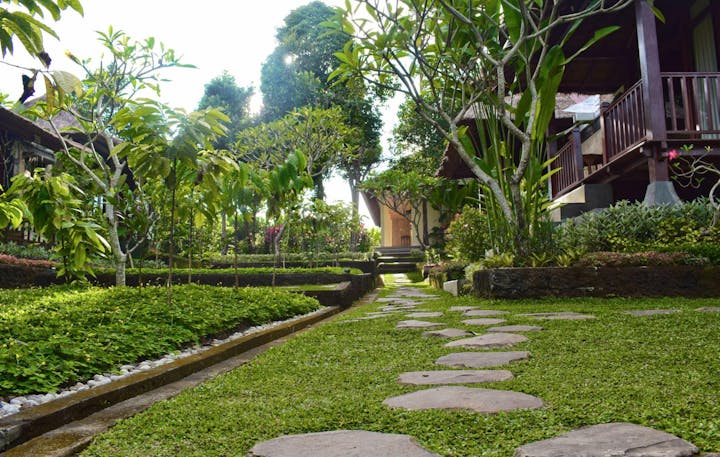 Related Events