Vibrant Colors of Bali, Photography Workshop with George Simian
14. July @ 10:00

-

21. July @ 19:00
REGISTRATION NOW OPEN!!
$500 DEPOSIT DUE NOW TO RESERVE SPOT
TOTAL TICKET PRICE $3999 
Bali is a photographer's dream fulfilled: a tropical island paradise rich with culture where you will be enchanted by warm, cheerful people who are happy to be photographed, on an island blessed with stunning landscape and beautiful traditions.
We will go on sunrise and sunset photo shoots to capture the lush rice fields and beautiful temples. We will have opportunities to document joyous ceremonies, traditional dancers, charming traditional markets, local artists in their studios, and fishermen coming back from their overnight catching trip.
In this workshop you will have the opportunity to grow your photographic skills while exploring a unique, authentic culture that has prospered unchanged for centuries. We will guide you as you use the camera to explore the remarkable beauty of Bali and connect directly with the locals in a genuine way.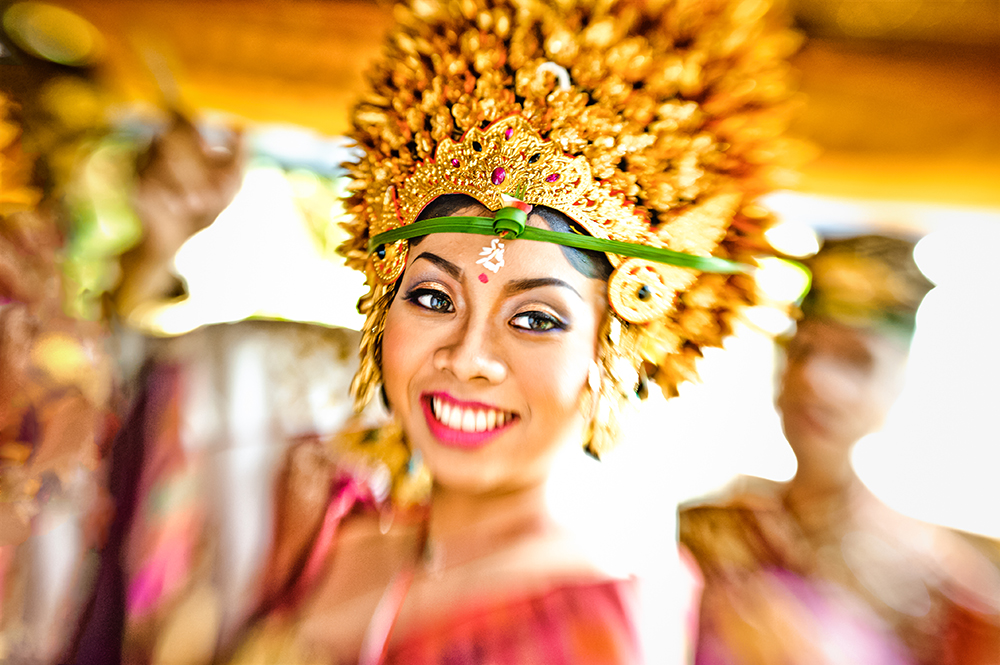 Our instructor to participant ratio is small to insure you will have both an enjoyable and educational experience. This trip is limited to 6 attendees with 2 instructors
Whether you are a photographer with a passion for exploring cultures, or a seasoned traveler looking for a unique photo adventure, we will help you every step of the way with logistics and technical guidance.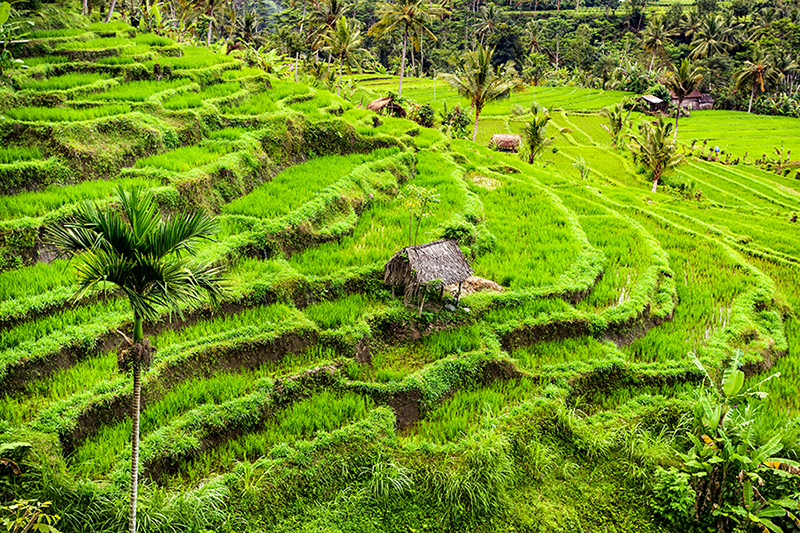 General itinerary:
We will start our workshop in Ubud, the cultural and artistic center of the island. We will visit and photograph local artists working in their studios, farmers planting and harvesting rice, dancers dancing in a trance, musicians rehearsing and performing, families shopping at the traditional market, cooking their daily meal, socializing, preparing offerings, and performing their religious rituals at temple festivals. For those up for a physical challenge, we will climb up the Mount Batur volcano very early in the morning, to capture the sunrise!

The second part of the workshop takes place in East Bali, to visit a traditional village that has continually preserved an ancient culture, with an incredible and unique annual ritual. We will head out to a fishing village to meet fishermen returning in the early morning with their catch, followed by visits to a bustling market, and to traditional coin craftsmen. We will visit and photograph Bali's iconic central temples, high on the slopes of the Mount Agung volcano.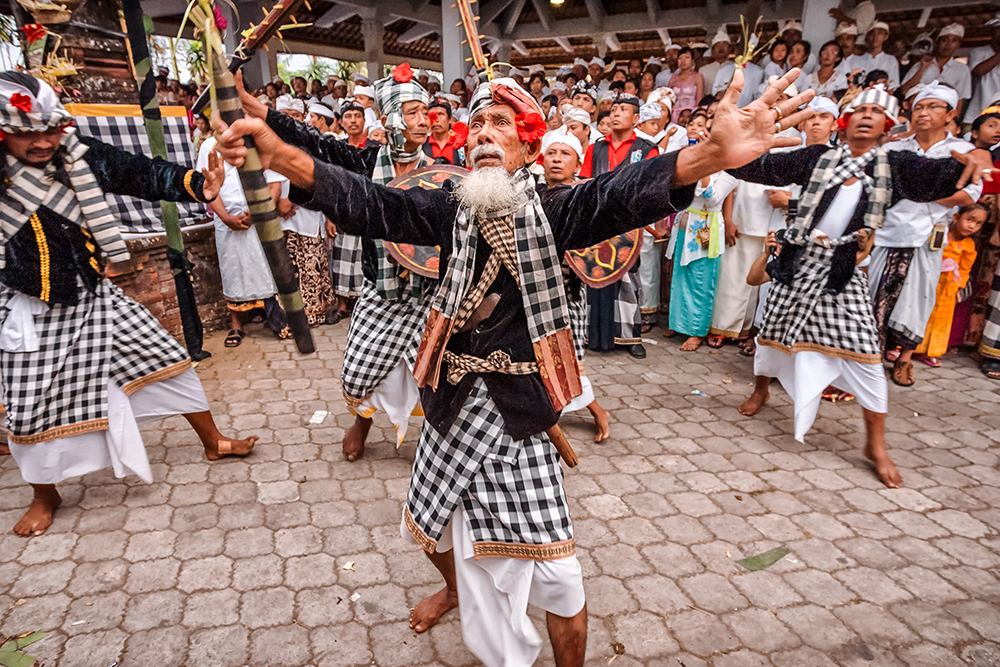 We will stay flexible and change our travel plans to attend temple ceremonies – whose schedule is unpublished, but are open and welcoming to visitors!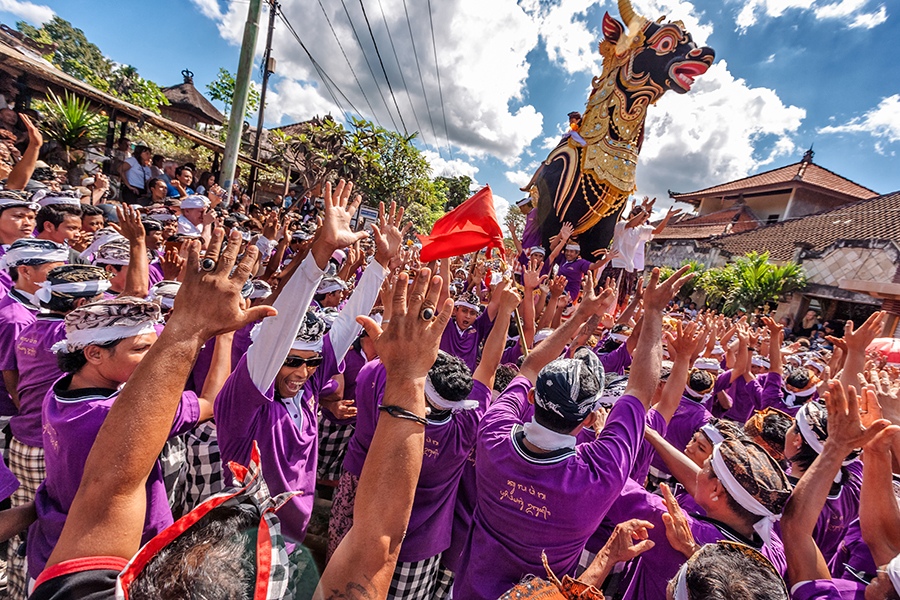 $500 DEPOSIT DUE NOW TO RESERVE SPOT
TOTAL TICKET PRICE $3999 
What's Included:

The price of this workshop includes


Western-standard hotel accommodations with private bath


7 breakfasts, 7 lunches, 5 dinners (all food during the East Bali portion is included)


Local guidance: skilled bilingual native guides along with George and Beata


All ground transportation as noted


All sightseeing excursions as noted


Logistical assistance and language/cultural translation


Photography instruction emphasizing individual attention – to enable each of you to hone your craft, define your vision, and grow on your own terms.  We will review your work, and discuss ways to improve one's approach and technique, in mid-afternoons or early evenings.


Not Included:


Airfare to our starting point in Bali


Two dinners in Ubud and snacks


Optional guide gratuities


Excess baggage charges


Alcoholic beverages


Personal purchase, such as art and souvenirs


Insurance of any kind.


Consider as you sign up:


Airline tickets – Please check with us before purchasing your airline tickets to ensure your trip is confirmed with the minimum number of participants required to operate.


Travel insurance – To protect your travel investment, we highly recommend the purchase of travel insurance.


Physical Challenges – This workshop will require awakening and going out daily before sunrise, and many hours of walking/standing outdoors, while photographing and touring. Attendees need to be able to walk a considerable amount throughout the day and able to be on your feet for 4 hours at a time. An optional hike up a volcano, also before the sunrise, is scheduled. This is not required and there will be an alternative activity for those who do not want to participate in this activity. All our activities are suitable for all moderately-fit adults, and we can make individual adjustments for special needs. For a relaxing vacation, we encourage you to extend your visit, before or after the workshop!


Additional Information:


Deposit, Cancellation, and Transfer Policy


A $500 per person deposit is required at time of sign up and is non-refundable. Final payment is due 90 days prior to departure. Up until 61 days prior to departure, 50% of the workshop cost is non-refundable/non-transferable. At 60 days or less prior to departure all costs are non-refundable/non-transferable.


If you're passionate about travel and photography but you're stopping yourself from realizing your dreams – maybe you're overwhelmed by the logistics or are not quite comfortable going to a new culture where you don't speak the language – we will help you take that first step to one of the best destinations in the world for photography! Why wait? Space is limited, join us and let us support you in realizing your photography dreams!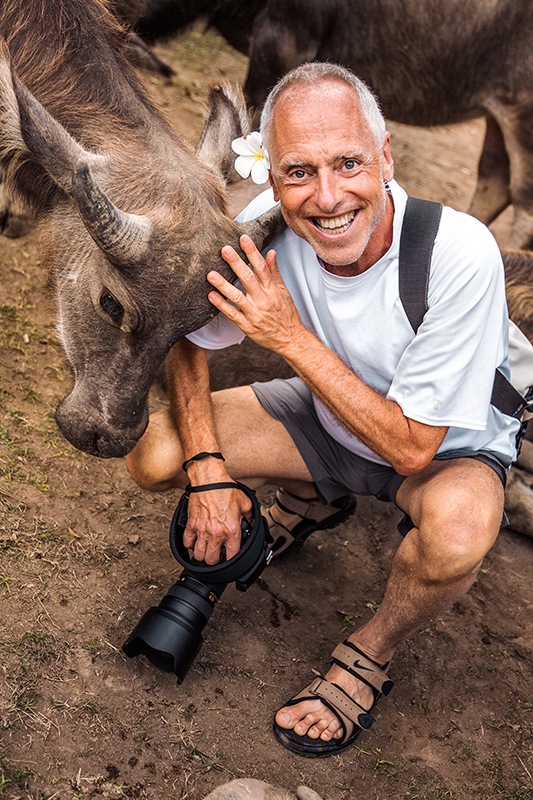 Instructor Bios:
George Simian, born and raised in Bucharest, Romania, is a leading corporate advertising photographer, who has illustrated over 200 annual reports over the past 30 years, many of which received awards from Mead and AR100. George's clients include AT&T, Fidelity Investments, Georgia-Pacific, Johnson & Johnson, Procter & Gamble, Staples, and Xerox. He teaches for Samy's Photo School, and has taught for 7 years at UCLA, where he was awarded Instructor of the Year for 2007. A lifelong advocate for photographers' rights, he served on the National Board of the American Photographic Artists. His expertise in strobe lighting, digital workflow, and color management, make him a sought-after consultant in the photography industry. In September 2011 he was recognized by Photo District News as one of the dozen Best Photo Workshop Instructors. On the web at http://www.GeorgeSimian.com, on Facebook at George Simian Teaches, and on IG @george_simian
Beata Bernina, born and raised in Jakarta, Indonesia, studied photography in Boston, before working as an editorial photographer in Jakarta, in the early 90's. For the past 25 years she has lived and worked with George Simian, partnering in their commercial photography and teaching programs. She has taught photography to inner-city youth in the Los Angeles area, and to a group of traditional textile weavers in the Eastern Islands of Indonesia. Beata has contributed her cultural expertise in the creation of a software for the learning of Indonesian language. A natural-born organizer with a passion for authenticity, she tirelessly seek out leads to meaningful Balinese experiences to share with workshop participants. Her work can be seen at http://www.BeataBernina.com and on Instagram @beatabernina
Click here to view our Terms and Conditions and Cancellation Policy
Related Events